Calendar Tin Werther's Originals
---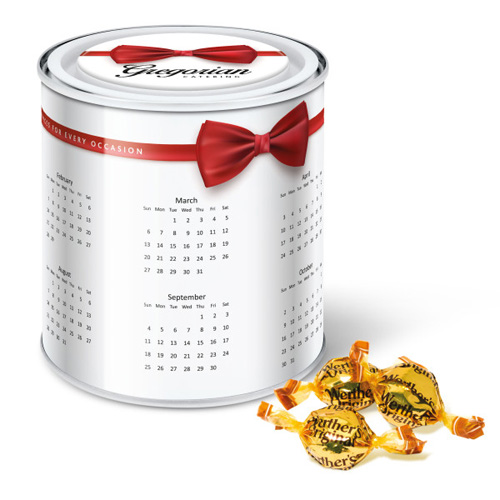 Description

Our large paint tin is fully branded with a calendar wrap around the tin and dome label on the lid. Filled with a bag of 12 Werther's Originals.

SKU: tsp-102759

Price Guide

(Excluding VAT)

Quantity Price Breaks
100
250
500
1000
5000

Printed Full Colour

6.98

6.58

6.21

6.13

5.62

Please note: These are guide prices and are subject to change without prior notice. All orders placed are subject to artwork review.