Norquay 17-function bike repair tool
---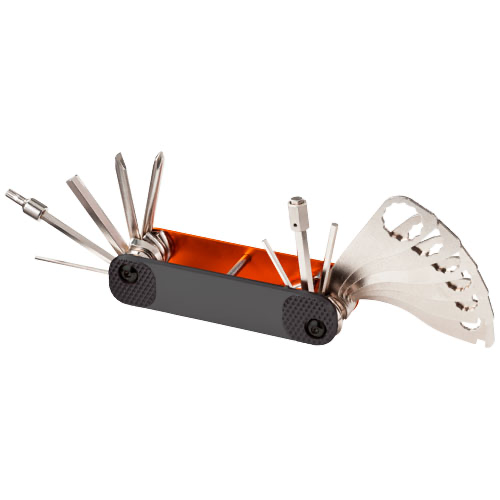 Description

Norquay 17-function bike repair tool. With 17 tools and functions you have everything you need while facing bike problems. This work tool has 6 box wrenches added in different sizes. The aluminum plates have textured areas for the perfect grip. Feature card in EN/FR/DE/IT/ES/NL is added for your convenience. Packed in an Elevate gift box. Exclusive design. Aluminium, Stainless steel.

SKU: 13401600

Price Guide

(Excluding VAT)

Quantity Price Breaks
50
100
250
1000
2500

Printed 1 Colours Decoration

10.45

9.29

8.62

8.00

7.93

Please note: These are guide prices and are subject to change without prior notice. All orders placed are subject to artwork review.